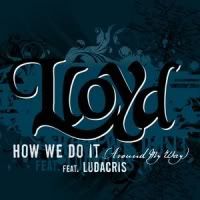 Check out the newest songs that we've remixed lately. download em'!...bump em'! and spread em!
Lloyd feat. Ludacris - How We Do It Around My Way Remix
Trey Songz - Can't Help But Wait Remix
The Trey songz could been mixed better but we didnt remix at home, so this was the best we could do.
Lloyd Feat. Ludacris -How We Do It _Around My Way_ _Remix_ _Prod. By Urban Noize_.mp3 - 4.03MB
Trey Songz-Cant Help but wait Remix.mp3 - 4.32MB
for more music go to
www.myspace.com/urbannoizemusicgroup